4 Car Experience
4 Car Experience Packages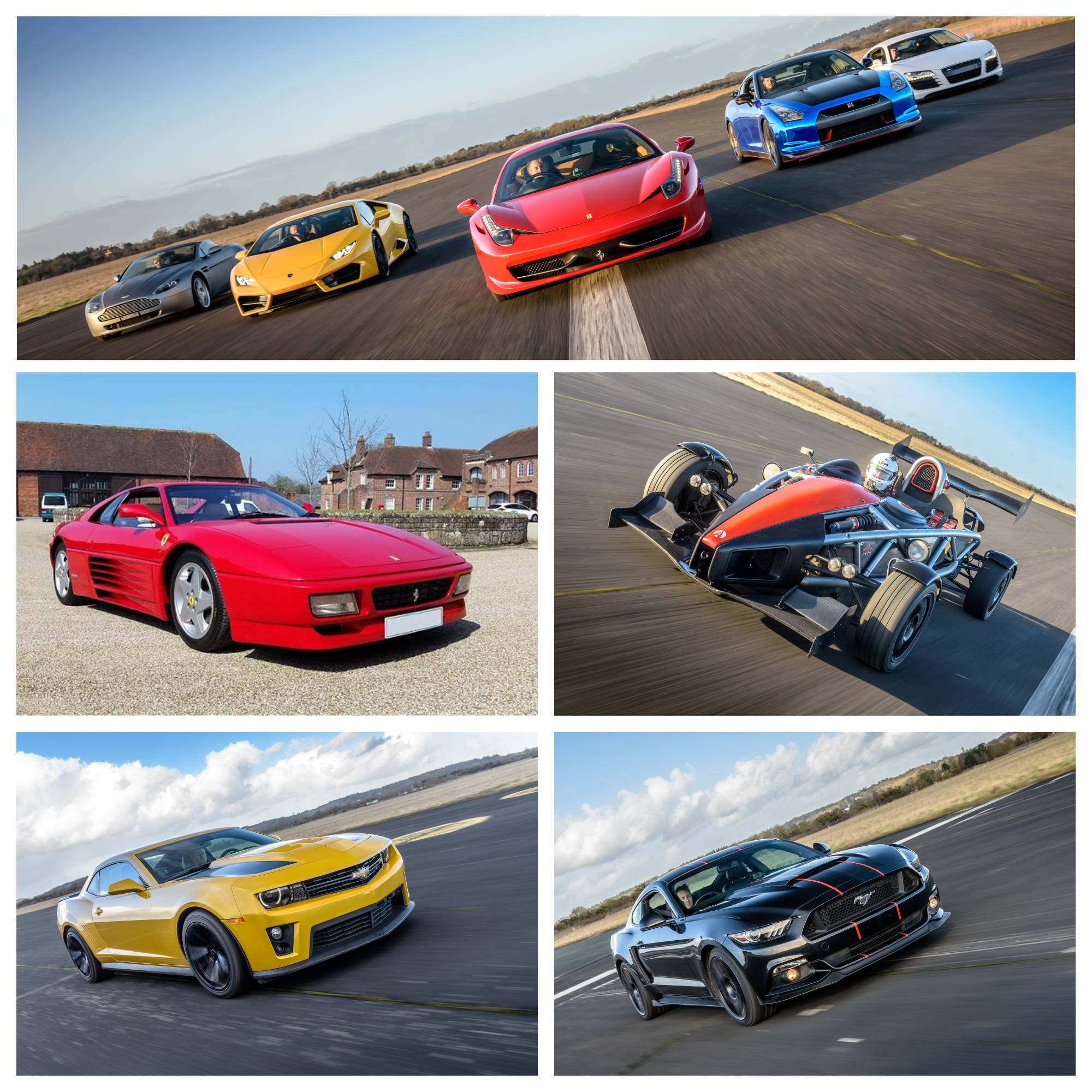 Super Car Choice Inc HSPR
The Supercar........something, that for every car-lover means a totally different thing. When I think super car, I initially think of the opening scene from the Italian Job, the Lamborghini Miura travelling on the Col du Petit St Bernard with Matt Monroe on the stereo, but then the flash ahead a few decades and I think of when Clarkson drove the Lexas LFA and said it was 'the best car he had ever driven and If he could choose just one from every car that had ever been made it would be it'. There is so much to think about and so many options here at Car Chase Heroes it's honestly like the best sweet shop in the world!  Finish off with a High Speed Passenger ride in our sports saloon car.
Stars and Stripes Vs The Union Jack 4 car Inc HSPR
USA Vs Great Britian - Which side of the world produces the best thing on 4 wheels? What floats your boat? Is it the current technology of the modern day super car or is it the feel and sound of a classic V8 that makes your heart beat?! We have a selection of the finest cars from both sides of the pond, In this almost priceless garage. What to chose is going to be the hardest question......or is it? Finish off with a high speed passenger ride in our sports saloon car.
Just the Classics 4 car Inc HSPR
This is a collection of what we believe to be era and modern day classics. From the MK1 Escort RS1600 which was simply the rally king of the world to the invincible Nissan Skyline which was for the longest time, the most advanced car of it's time not to mention it was on Jeremy Clarkson wish list! Enjoy driving one of the worlds coolest classics! Finish off with a high speed passenger ride in our sports saloon.