All Star Voucher - 5 Car Blast | Special Offers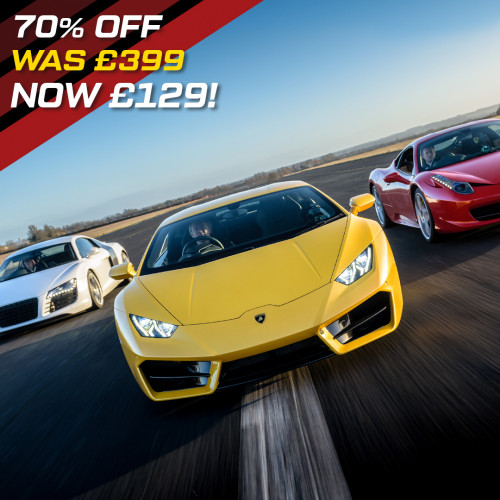 Cyber Monday Special for TODAY ONLY! This Gift Voucher allows the driver to pick any 5 Supercars, Classic Cars or Muscle Cars of their choice for a three mile blast in each around one of our high speed circuits! With over 20 cars to choose from, all the way from Lamborghinis to Caterhams, there is something for everyone! They will be accompanied by a professional racing driver for the duration of this unforgettable experience! The Ultimate Christmas Gift and it comes with a huge 70% off RRP!
*Terms and conditions apply. Available for Adults and Juniors 10 years +
Make sure you add any extras to enhance your experience.
All Star Voucher - 5 Car Blast